Outdoor Living
Bringing the indoors to the outdoors! And don't forget to visit our Gas Grills section!
Some of our outdoor products include multiple styles of wood burning fire pits, as well as, some sharp contemporary gas fire pit styles along with other eccentric outdoor accessories to bring the life and excitement, that may have faded, back to the outside of your home.
Contemporary Gas Fire Pits
Outdoor Great Room's gas fire pits come setup for propane gas but can be switched over to natural gas. They come standard with clear glass fire beads for inside the burner pan but we have many alternate styles and colors of firebeads by American Fire Glass available at our location.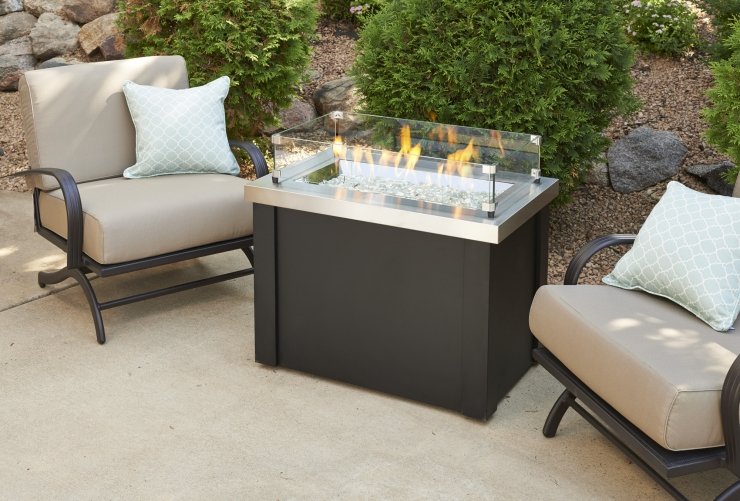 Wood Burning Fire Pits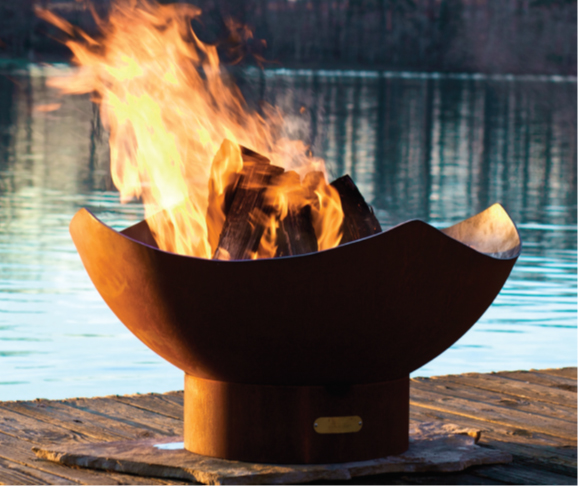 Manta Ray Wood Fire Pit by Fire Pit Art Constructed of 1/4″ thick carbon steel by far the heaviest gauge metal used in any fire pit available today Sold at Scott's Fireplace Products for LESS!
We also offer multiple different designs from steel to tile for that distinctive and long lasting appearance.
Desert Steel Tiki Torches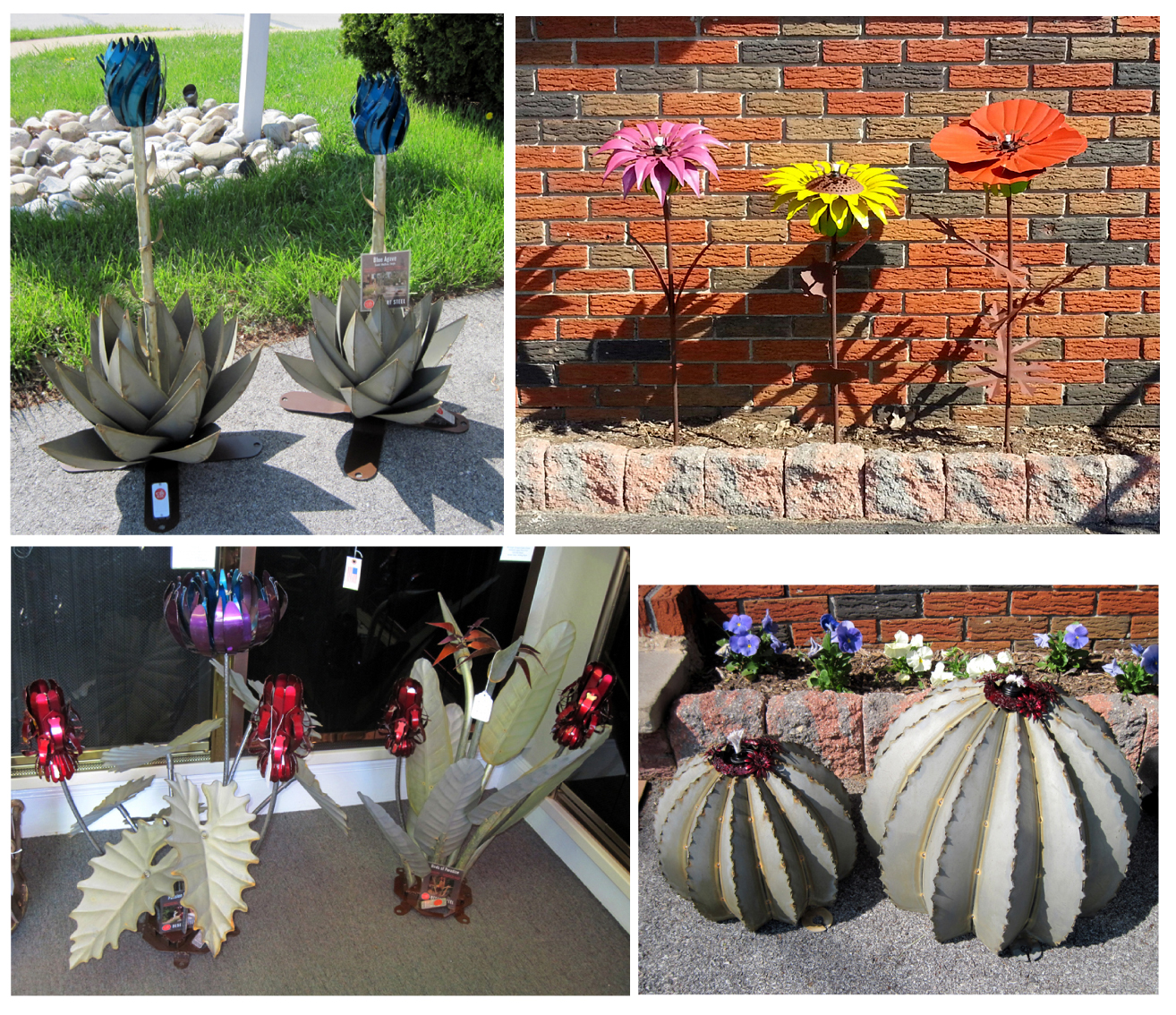 Simply fill the hidden containers with tiki torch fuel, light them up and enjoy. Made with galvanized steel to withstand the outdoor elements.
Terra Flame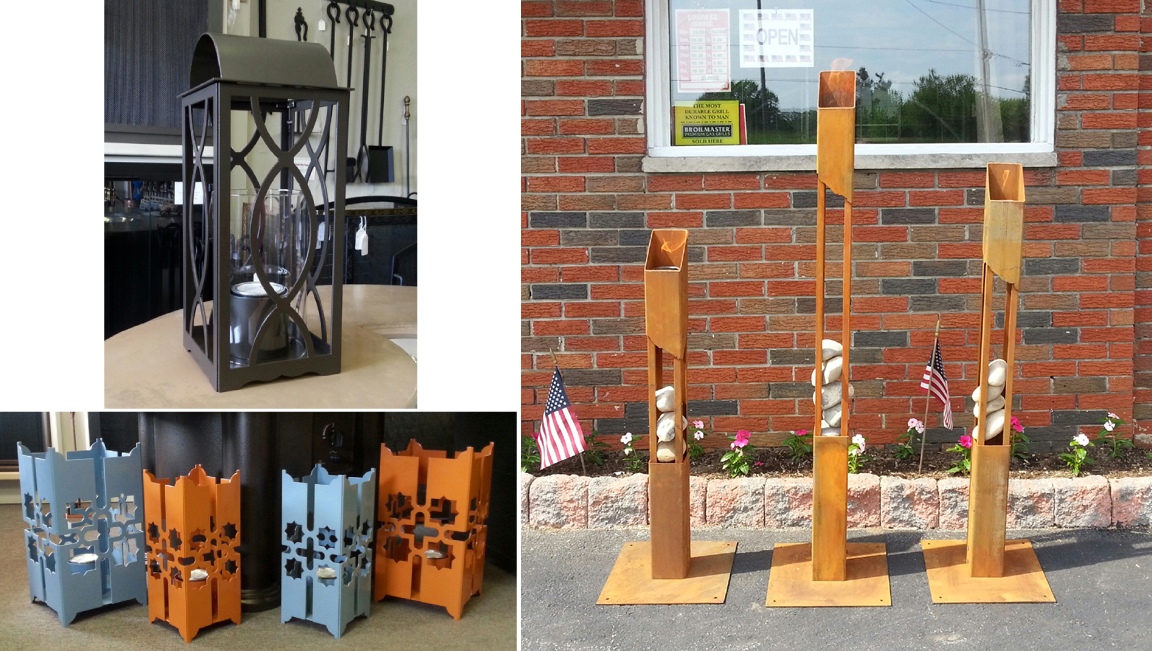 Terra Flame's Home Collection portrays a unique and elegant style of lanterns and torches for landscapes, decks and outdoor living. Fueled by SunJel which provides a clean-burning and beautiful flame and requires no ventilation.
Francis Metal Works
Scott's Fireplace Products has Francis Metal Works available and on display right in our showroom! These elegant creations constructed from Minnesota fieldstone and iron will go great in your garden or any outdoor area.