About Us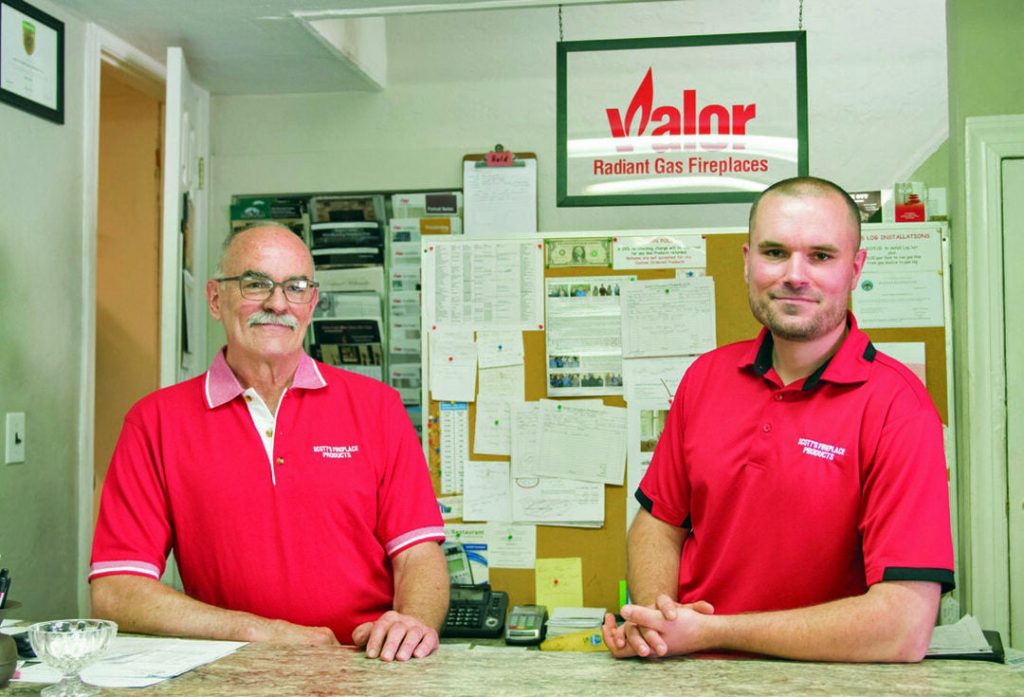 Our team at Scott's Fireplace Products is here for you and your fireplace!
With Scott Magness as owner and Ray Magness as manager, we look forward to providing our customers with state-of-the-art fireplace products, professional service and full customer satisfaction expected here at Scott's Fireplace Products. Our goal is to satisfy each customer's fireplace needs and with our wealth of experience we are confident in accomplishing that goal.
Scott Magness (Owner): Since the early 1990s, Scott was installing majority of the gas fireplaces sold through DeYoung's Fireside Shoppe. After being the primary installer for almost 20 years an opportunity presented itself and Scott decided to take over ownership. In 2009, Scott's Fireplace Products opened with more product lines and a much improved and updated showroom. And yes, Scott continues to install and service our customers' gas fireplaces with over 30 years of experience!
Ray Magness (Manager): As manager, Ray handles the day-to-day operations and customer relations at Scott's Fireplace Products. In 2011, Ray started at Scott's Fireplace Products learning from Scott and Bob DeYoung (former owner of DeYoung's Fireside Shoppe) about the industry. Ray soon grew a passion for the business and in 2012 he became manager. While managing the store, Ray began taking on the service and installation subdivision of the business alongside Scott. And in the fall of 2019 started his own business, Ray Magness Fireplace Service, to continue driving the already thriving gas fireplace service started by Scott. With an in-depth knowledge of all the product lines here at Scott's Fireplace Products, Ray is ready to educate his customers and find the perfect fireplace for you!
We can't wait to see you in our showroom!